Autumn Equinox

Becoming and Elder
The moon and the outside world populated by a plethora of plants and other animals, for me are a more realistic 'watch' and give me a better sense of time then a clock or my schedule book ever could. My body understands how much time has passed and where in cyclic time I am every time I meet Moon, Sun and Tree – the lines and dates on paper or screen are inherently abstract, demand a linear view of the world and lack a physical, sensual realness. There is nothing lacking in realness in the Untamed world.
Autumn Equinox has arrived, and at the Equinoxes ('equal to night') day & night are equal in length, hold each other in an embrace, and thus it is a time of delicate balance between the worlds. These times, both in Autumn and in Spring, see great passings, great deaths. With Autumn a harvesting on many levels has begun many weeks ago already, and even though hervest is very much about celebrating abundance and gratitude, it is also about cutting down, about endings and Death – the Dark time which announced itself at Midsummer, is here. But within this cycle of overtaking darkness there are many cycles of also sprouting, growth, bloom, fruition and death/rebirth – the cycles are many and within each there are yet other ones in working! We experience ovulation in Winter, death in Spring, birth in Autumn, menstruation with blossom, grief in high Summer, waxing moons and inner fire during rainy Fall and bright new mornings & beginnings being an Elder. And likewise, now the Moon is reaching her 'Midsummer' and is coming to full Bloom – my dreams becoming more vivid and this restlessness in the air. This all the while the rest of Nature is releasing into Fall: the inevitable falling.
But each individual cycle has a similar rhythm & pattern. On the great cyclic wheel – the four directions most ancient and native peoples know – Autumn embraces the element of Water in the Western direction, is clad in twilight of the Sunset, and has the qualities of the waning moon and the time of pre-mensturation. It is the time of letting go, slowing down, going inward, in-sight, shadow work, growing wisdom, growing older, becoming an Elder. This direction in any cycle is about exeriencing and letting in change, healing through shedding and deep emotions such as vulnerability and grief. The experience of these seasonal patterns is  simultaneously ancient and familiar.
The word Harvest originally comes from the Old English 'hærfest' (in Dutch 'herfst'), meaning Autumn. The Autumn Equinox is the second and last harvest & has many names in different pagan traditions, Mabon or Haustblót i.a. It was historically one of the most important periods of the year, as the quality of the harvest dictated whether people would have enough to eat for the coming year. People prepared to stay indoors for longer periods, farmers moved their livestock inside, and some animals were slaughtered, their meat, bones and skin preserved for winter. And it was an exhausting time, so that the Autumn Equinox meant the end of the hard labour was near & was thus marked by feasting: gathering with family and friends, preserving food for winter, preparing great meals, sharing and giving offerings back to the land.
Sacrifices traditionally were blood offerings (a 'blót' means just that) or death offerings, and were an exchange for Life & the goodwill of the gods, spirits and ancestors. A ritual recognition of the 'Death Feeds Life, Life Feeds Death' cycle. Gratitude for the nutrition, the fruits of Summer was self-evidently expressed by offering something excellent in return in order for the community to stay on good terms with the spirits around them, especially with Winter coming. Often this offering would be the first gathering of the harvest, like the first sheaf of wheat. Food (or lack thereof) was essential for ones survival and was therefore considered an offering of great value. In some cultures people would even give something of their own flesh and blood, and sometimes wild or domesticated animals and even humans would be sacrificed – mostly by a wealthy or powerful chief of a community. Blood, this precious liquid of Life was naturally considered a magical, powerful substance and equal an offering. And unlike today, Death was a great and natural part of peoples lives. Culturally, fear of death was differnet: it revoled more around if one had lived and died bravely and graciously, rather then the actual entrance into Death itself. And, since next to the nutrition that sustains life, Life itself was your most valuable 'possesion', it was also the greatest of sacrifices. The importance or necessity of that which is given and offered up is the 'scale' by which the earnesty of the ritual was measured. Sacrifices, offerings and feasts were held on holy places such as moors, bogs, temples, crossroads, special forests or individual trees. These were all passages to the Otherworld. In Sweden I visited a rebuilt wooden plateau on high pillars, 'hovering' over the bog on which offerings (both sacrificed animals and that of weapons & jewelry) and feasts held place during the Bronze- and Iron Age.
"By now our hair is braided through with seeds and secret sweetness. The earth has given plenty to feed this bright life dance. We gather this feast of nature into our laps and bind our spells to catch the essence of these days. We make courageous oils, consoling ointments, cheery infusions and a remedy in which the sun itself is suspended, ready to discharge remembered heat into wintry bones. At last we sip a little honey from the comb and seal the potency of our warm summer spells."
– Carolyn Hillyer, 'Weavers Oracle'
Around this this time I make ready, for the darkness is once again at the doorstep. I'm finishing projects, cleaning out the house, creating healing salves and potions with the herbs harvested and dried this Summer, I spin and weave my wool to keep us warm.
I can't help but notice how gladly we in general celebrate the return of the Sun and Spring, new growth, new beginnings, youthfullness & fertility from Midwinter up to the Summer Solstice. But that we are often somewhat lost when it comes to celebrating the darker half of the year and Endings: of a time or period, a project, a youth, a life. There is that relief of Autumn we all sense, but our personal celebration or honering often stays in the cosy, visual and often consumerist spectrum – the colors, clothing and decorations. But a pumpkin is not just a pretty decoration: Pumpkin is a living fruit, a plant, has a history and origin, is also our food – there is a story, a deeper meaning to the Native American squash as is to the the European grain dolls and the falling leafs of decidious trees. This awkward disconnect to this Rite of Passage comes from our disengagement and separation from the direct Harvest of the Land, the gift that Nature and our own labour give us. And the impact it has on our life! We have a false sense of being independent from Nature for our survival, and it has obvious devastating consequences for the land. We don't have to physically work anymore for the material Harvest of food and clothing in order to live another year. But the bought harvest and wealth to our Souls are no riches, we only deceive ourselves. And after the red apples and orange pumpkins have shrivelled, we enter into a disturbing Void that encompasses this day-to-day disengagement with Nature. However, if we recognise this we ca, through Animism actively learn to be a part of nature again, as to live fulfilling, sensually and spiritually rich lives.
You can read about ancient ceremonies and traditions to gain understanding of how people have marked the tides of inner and outer life, I also do. But my advice is to also actually do, and to begin small and locally, make it very personal and intimate. There is no replacement for the sensual experience of the outside world, the Wild. So go outside, in whatever weather, and rather then setting it aside we hense expand our sense of comfort in the world. But this comfort is different, it is the ture comfort of belonging to the land you live on. The comfort of truly being Home.
I perceive three major themes at Mabon: the Harvesting, the Shedding & the Offering. So what is our harvest in this cycle? The Last Harvest can be a celebration of what we have gained, received as well as a brave acceptance of what we will lay to rest. What has fulfilled it's role in my life, what can I separate and let go of. Whatever is there in the harvesting basket, and however you feel about it (for it may even be dissapointment or grief), the harvest is somehow always abundant, nutritious and wise. What are your fears in this growing Darkness? How do you feel about ageing, death, regret – how do you meet your Deamons. Are they your friend or enemy? And what have you learned so far? What are you truly grateful for? What thanks do you want to give, to speak out loud, to share, to light upon your altar, to place upon the field? What offering is right for the blessings you received? How do you share? Hold the Earth, the Moon and the Spirits intimately close, receive, share, and speak truth. For this only will brace you for the cold season ahead.
I have changed, everything has, will. It is what the old Earth shows me each day and what the ancestors have left in their wake. It seems the greatest question of our time: What kind of ancestors are we right now? At the Equinox of Autumn and the opening of the seed filled Fruit we find a clue as how to deal with this question. We always reap what we have sown. Therefore Change, the work of Transformation, is always now. What we do right now are those Seeds that fall to the Earth, and rise in Spring to meet us.
Blessed Harvest!
"I go among trees and sit still.
All my stirring becomes quiet
Around me like circles on water.
My tasks lie in their places
Where I left them, asleep like cattle.
Then what is afraid of me comes
And lives a while in my sight.
What it fears in me leaves me,
And the fear of me leaves it.
It sings, and I hear its song.
Then what I am afraid of comes.
I live for a while in its sight.
What I fear in it leaves it,
And the fear of it leaves me.
It sings, and I hear its song."

– Wendell Berry
"If we understand the Earth as just a collection of objects, then apples and the land that offers them fall outside our circle of moral consideration. We tell ourselves that we can use them however we please, because their lives don't matter. But in a worldview that understands them as persons, their lives matter very much. Recognition of personhood does not mean that we don't consume, but that we are accountable for the lives that we take. When we speak of the living world as kin, we also are called to act in new ways, so that when we take those lives, we must do it in such a way that brings honor to the life that is taken and honor to the ones receiving it. The canon of indigenous principles that govern the exchange of life for life is known as the Honorable Harvest. They are "rules" of sorts that govern our taking, so that the world is as rich for the seventh generation as it is for us. The Honorable Harvest, a practice both ancient and urgent, applies to every exchange between people and the Earth. Its protocol is not written down, but if it were, it would look something like this:
Ask permission of the ones whose lives you seek. Abide by the answer.
Never take the first. Never take the last.
Harvest in a way that minimizes harm.
Take only what you need and leave some for others.
Use everything that you take.
Take only that which is given to you.
Share it, as the Earth has shared with you.
Be grateful.
Reciprocate the gift."
– Robin Wall Kimmerer, The Honorable Harvest from 'Braiding Sweetgrass'
𓆙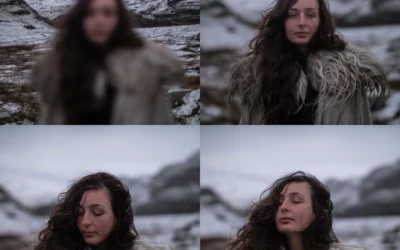 Als kind heb ik de oorlog in Bosnië meegemaakt, en ben ik na de oorlog met mijn moeder, broertje en zus naar Nederland gekomen. We hebben mijn grootouders en familie achtergelaten en ik heb me vele jaren ontworteld gevoeld.
Lees meer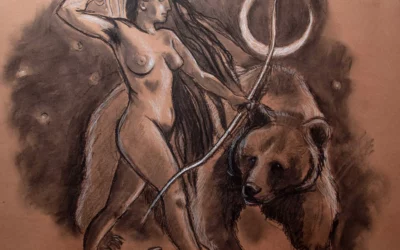 In Mythologie zien we onze eigen worstelingen en verlangens weerspiegeld. In mijn verwilderen raak ik herhaaldelijk betoverd door Artemis en haar wilde gevolg.
Lees meer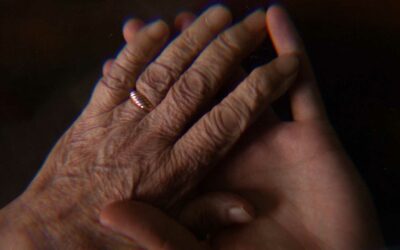 I felt something coming. On the 7th of April my grandmother Smilja – named after the wild helychrisum Everlasting – died. It was snowing that morning…
Lees meer
© 2022 Dajana Heremic. All content created by the artist.